Featured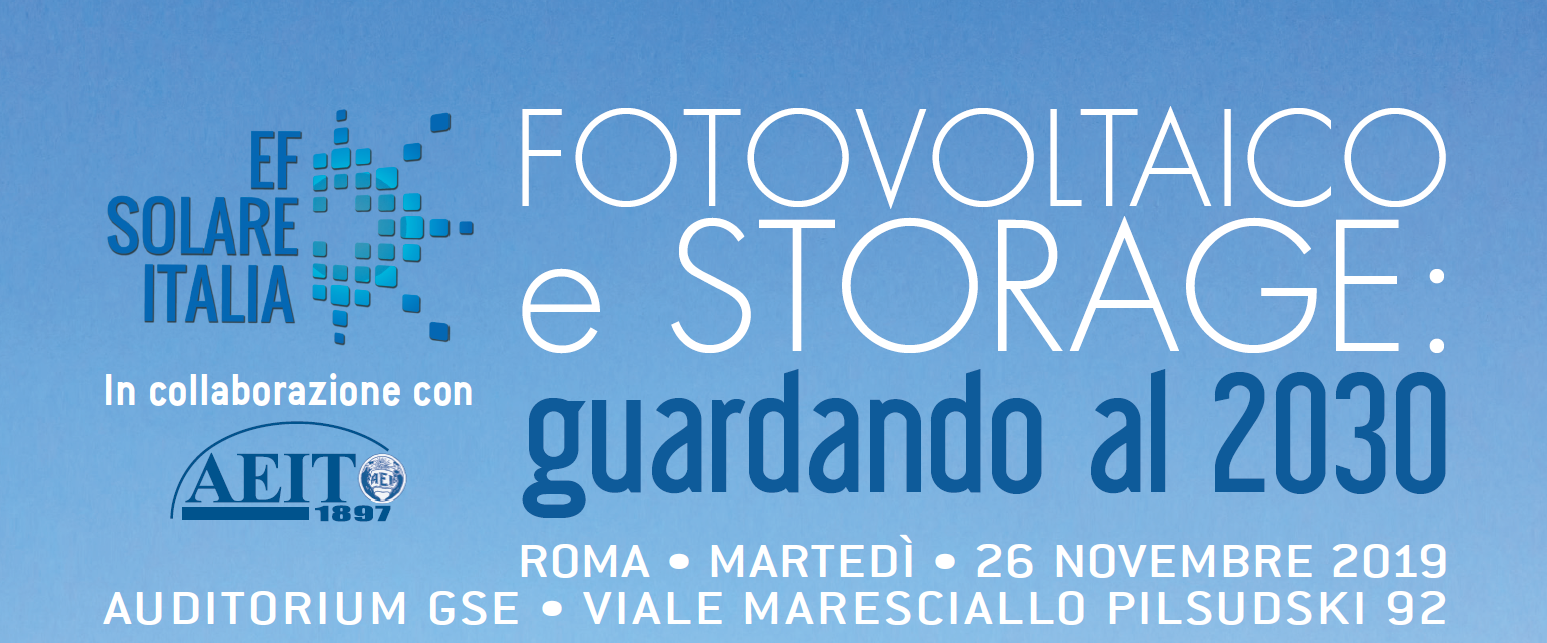 "PV AND STORAGE, TOWARDS 2030" - ANNUAL SUMMIT BY EF SOLARE ITALIA
EF Solare Italia's annual summit took place on thursday 26th November 2019 at Auditorium of GSE in Rome.
THE OUTLOOK FOR THE ITALIAN PV MARKET: SECONDARY MARKET AND GRID PARITY
Diego Percopo, CEO of EF Solare Italia, has participated as a speaker at the event organized by IE Business School Italy Alumni Club, which represents all the Italian and foreign IE alumni who reside, work or have personal interests or professionals related to Italy.
During the event it was possible to discuss the prospects of the Italian photovoltaic market both on the secondary market and on new investments in grid parity.