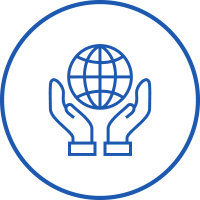 "We are joint to FAI by our commitment for the environment, which we both carry on in our daily activities: us, by generating renewable and sustainable energy, the Fund by protecting our Country's extraordinaire cultural and natural legacy" Ubaldo Zanetti, HR Director of EF Solare Italia
JOINT BY COMMITMENT TO THE ENVIRONMENT: EF SOLARE ITALIA SUPPORTS FAI
A different kind of day, but always committed to the environment. Friday October 12th, in anticipation of the Autumn Days of FAI (Fondo Italiano per l'Ambiente – Italian Environmental Fund), the team of EF Solare Italia spent a day as volunteers for the maintenance of Villa Gregoriana Park in Tivoli, a wonderful FAI estate that mixes natural beauties such as woods, waterfalls and caves, with fascinating Roman ruins.
Our help to FAI does not stop here: EF Solare Italia since this year has become a supporter of FAI by joining the corporate membership program Corporate Golden Donor.
Along with FAI we want to contribute to a big project of tutelage, which is also a cultural challenge: turning Italy into a better place. Everyday FAI is committed to protect and open to the public all the wonderful natural, cultural and artistic gems spread all over our countryside, cities and coasts; to teach and make the public aware of knowledge, respect and care of art and nature and being spokespersons for the needs of civil society, watching and intervening in the territories.
"We are joint to FAI by our commitment for the environment, which we both carry on in our daily activities: us, by generating renewable and sustainable energy, the Fund by protecting our Country's extraordinaire cultural and natural legacy" Ubaldo Zanetti, HR Director of EF Solare Italia "The day we spent in Tivoli has been a nice way to involve first hand our whole Team and provide an active contribution to the protection of the Italian country".