Featured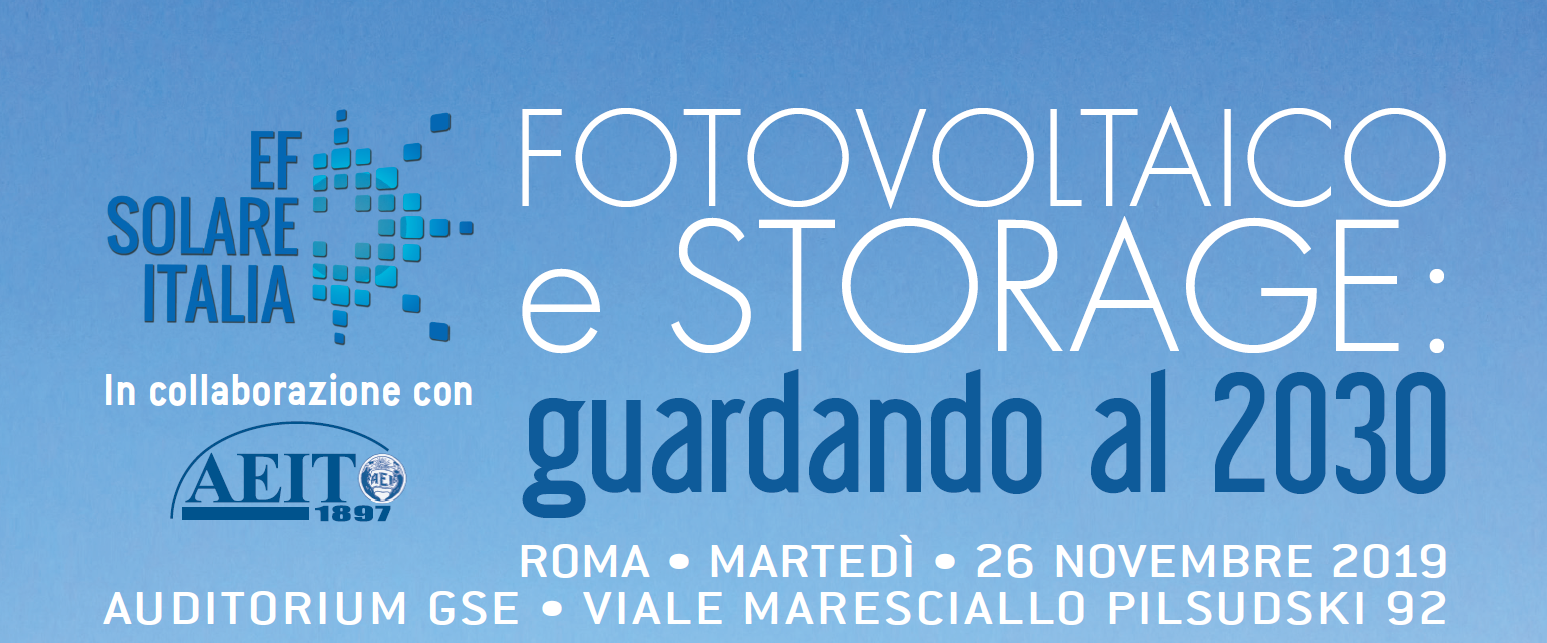 "PV AND STORAGE, TOWARDS 2030" - ANNUAL SUMMIT BY EF SOLARE ITALIA
EF Solare Italia's annual summit took place on thursday 26th November 2019 at Auditorium of GSE in Rome.
PV Plant's visit – EFER Master
On 15th June 2018 the participants of the 2nd-level EFER Master in Energy Efficiency and Renewable Energy Sources have visited our PV plant "Castelluccia" near Rome. This Master has established by Sapienza University in 2012.
The students have seen what they have learned during the lesson at EF Solare Italia's office.