Featured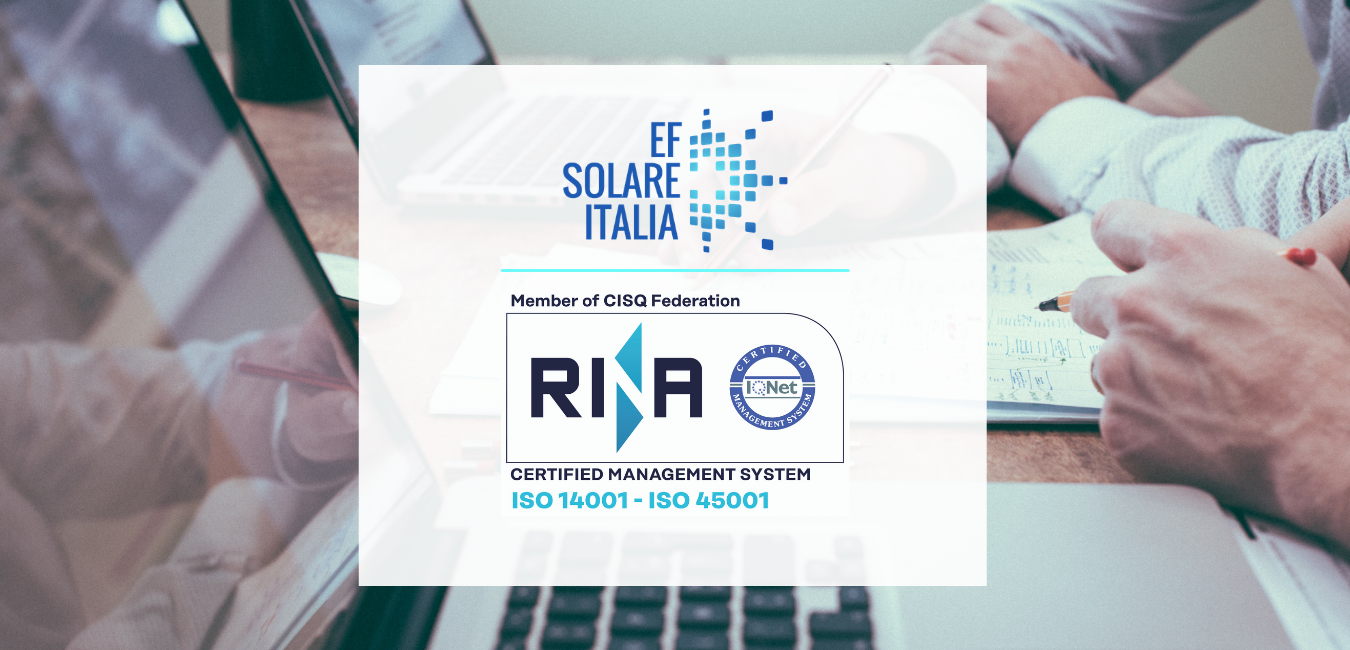 EF Solare obtains ISO 14001 and 45001 certifications for the management systems of environmental impacts and workers' health and safety
MASTER EFER – LESSONS AT EF SOLARE ITALIA'S OFFICE
In May, the students of Master EFER attended a cycle of lessons at our office.
The participants had the opportunity to meet: Diego Percopo, CEO, Giuseppe Noviello, Vice-President, Lorenzo Petralito, CFO, Marco Aulisa, Head of Business Development, Sara Di Mario, COO.
The topics dealt with have been: the prospects of Italian PV sector, the M&A process of a PV plant, new developments of PV plants in grid field , project financing, the O&M contract.
EF Solare Italia has been a partner of Master EFER organized by the University La Sapienza of Rome.